Resume writing
A resume is a formal professional document that a job applicant creates to summarize their qualifications, skills, education, and experience. In order to list their qualifications for a position, the quality of their resumes must be such that they stand out from the crowd. Generally, a personalized cover letter expressing interest in a particular profession or business is included with a resume. A resume is meant to provide a possible employer a sense of your previous experience and skills.

As per today there are many resume writing service providers present online. You don't have to worry about which one to choose. You are in the right place. Our resume experts will write a perfect resume for you immediately. Get more interview calls and land your dream job faster. Don't waste your time, call us now!
Why Choose Us?
Our team of experts have all the necessary qualifications and experience for this job. At Resume Making Service, we help people from all over the world who want to land their dream job. We provide services for strong text resumes, visual resumes, infographic CVs, social profiles, LinkedIn profile writing, Sop's, outplacement services, commitment letters, cover letters (service update), and more at a reasonable price. Amid them, our resume writing service is the most popular among our clients. We will deliver your documents on time and help you land that interview for the job. Not only that, our special job interview preparation service can get you prepared for any interview.
Contact Us for Enquiry
We are always available to help! If you have any questions, please contact our customer service.
How We Work
Speak with our resume writing expert about your requirements. You might have a specific preference which our experts will keep in mind.
You will be in constant touch with our certified resume writers. Any modifications or corrections that are asked will be undertaken right away.
Get your final work from our writing experts in two formats (DOCX and PDF). Apply for a new job right away to open the door to new employment chances.
Why Our Resumes Are Best In The Market?
Applicant Tracking System (ATS) is used by a lot of businesses and recruiters to make sure they pick the right person for the job. In order to make a CV or a resume, we go through three steps:
First, we go through 3C.
What the client wants Competition analysis is the third thing that we do. An order from the company.
All of our CVs have all of the keywords and phrases that are needed for that job to pass an ATS test, and we make sure they are there in full.
Resume Sample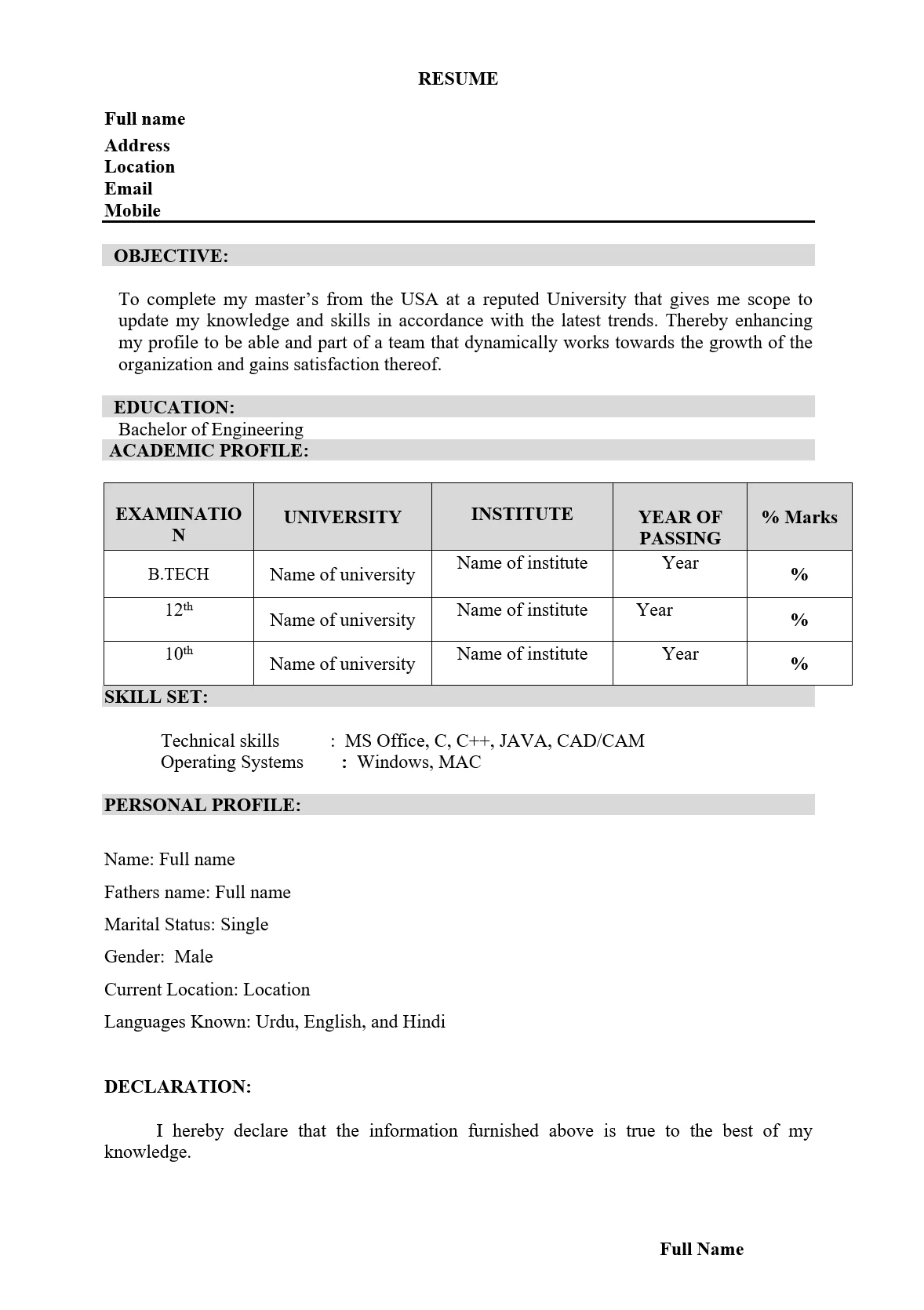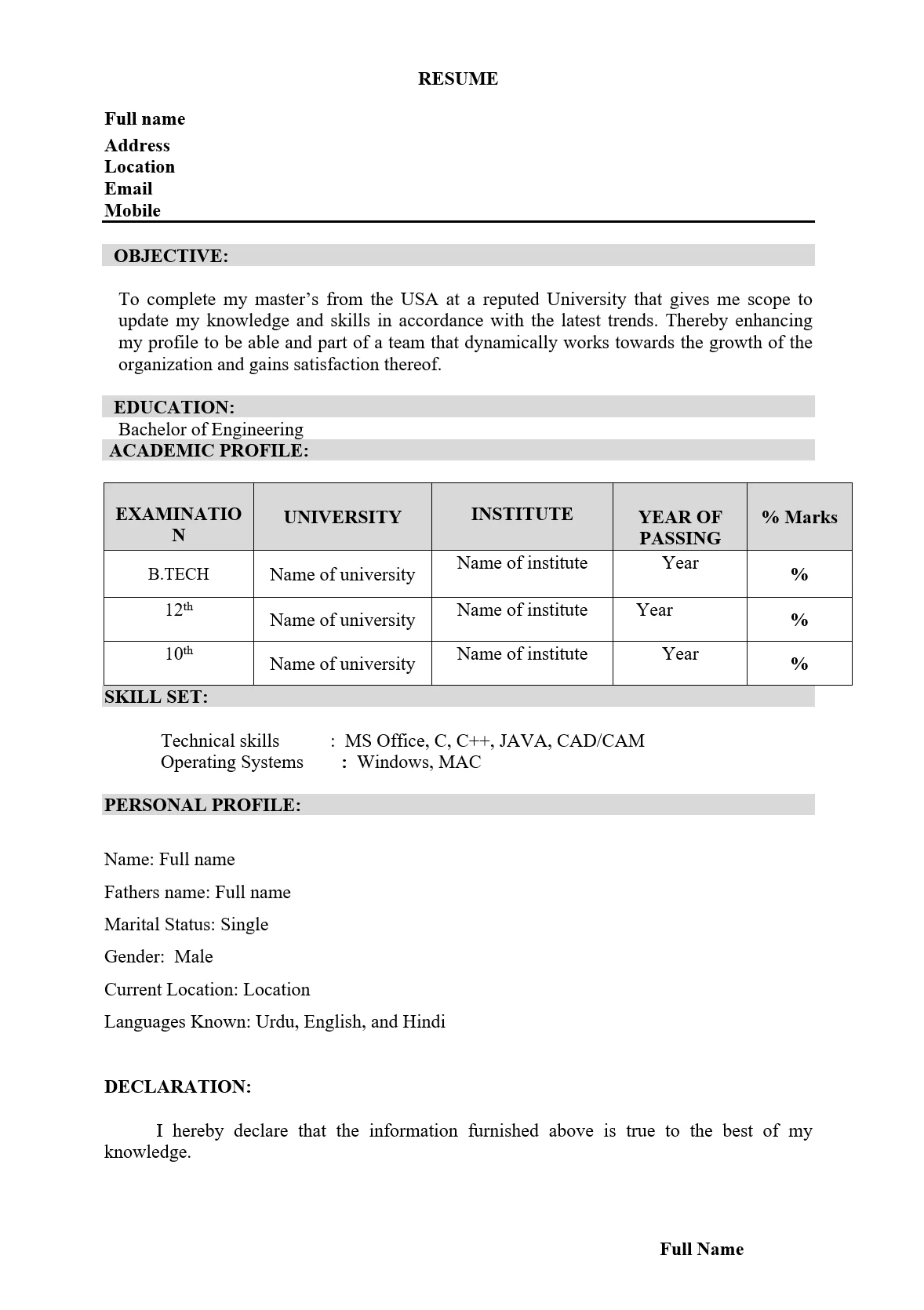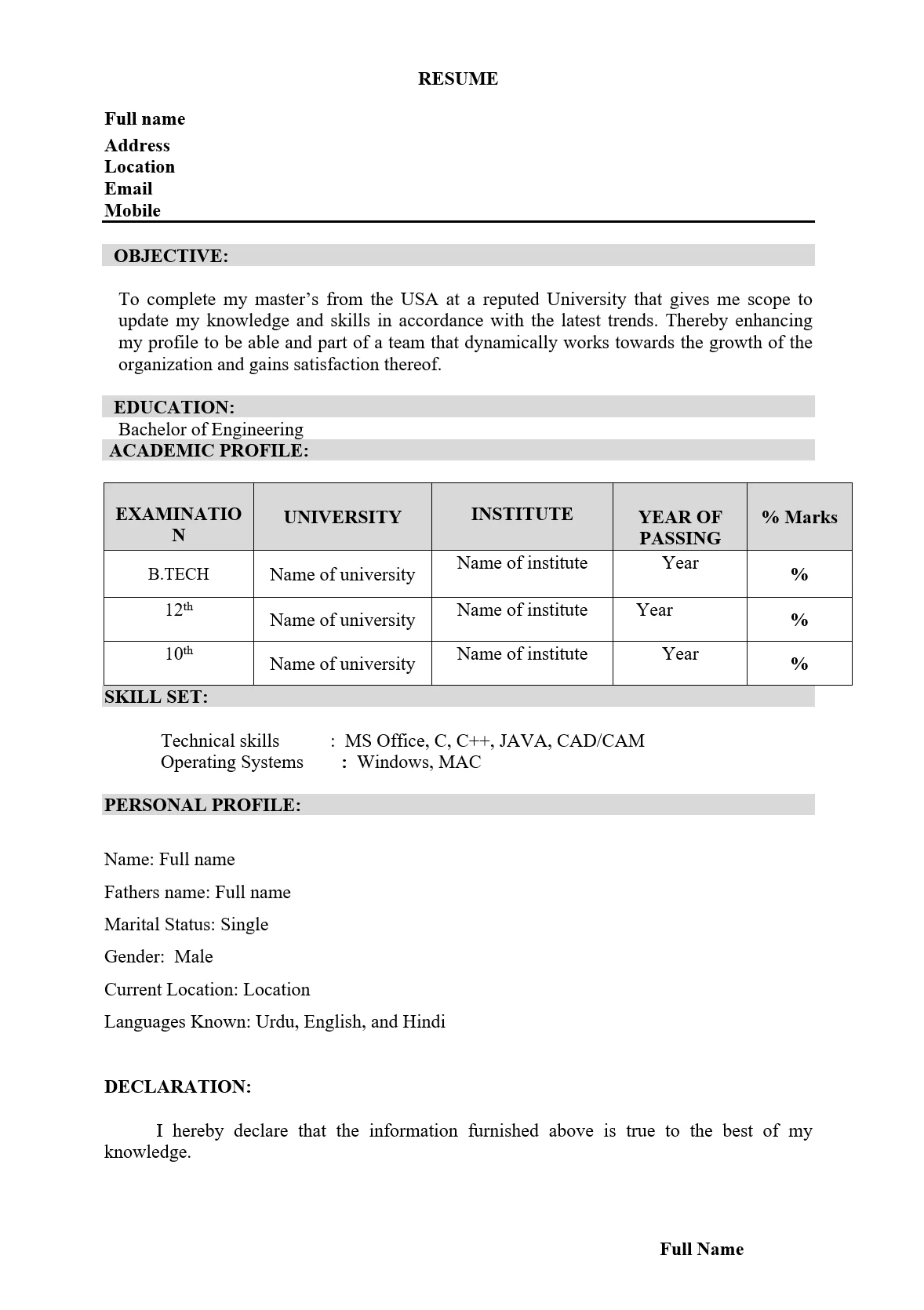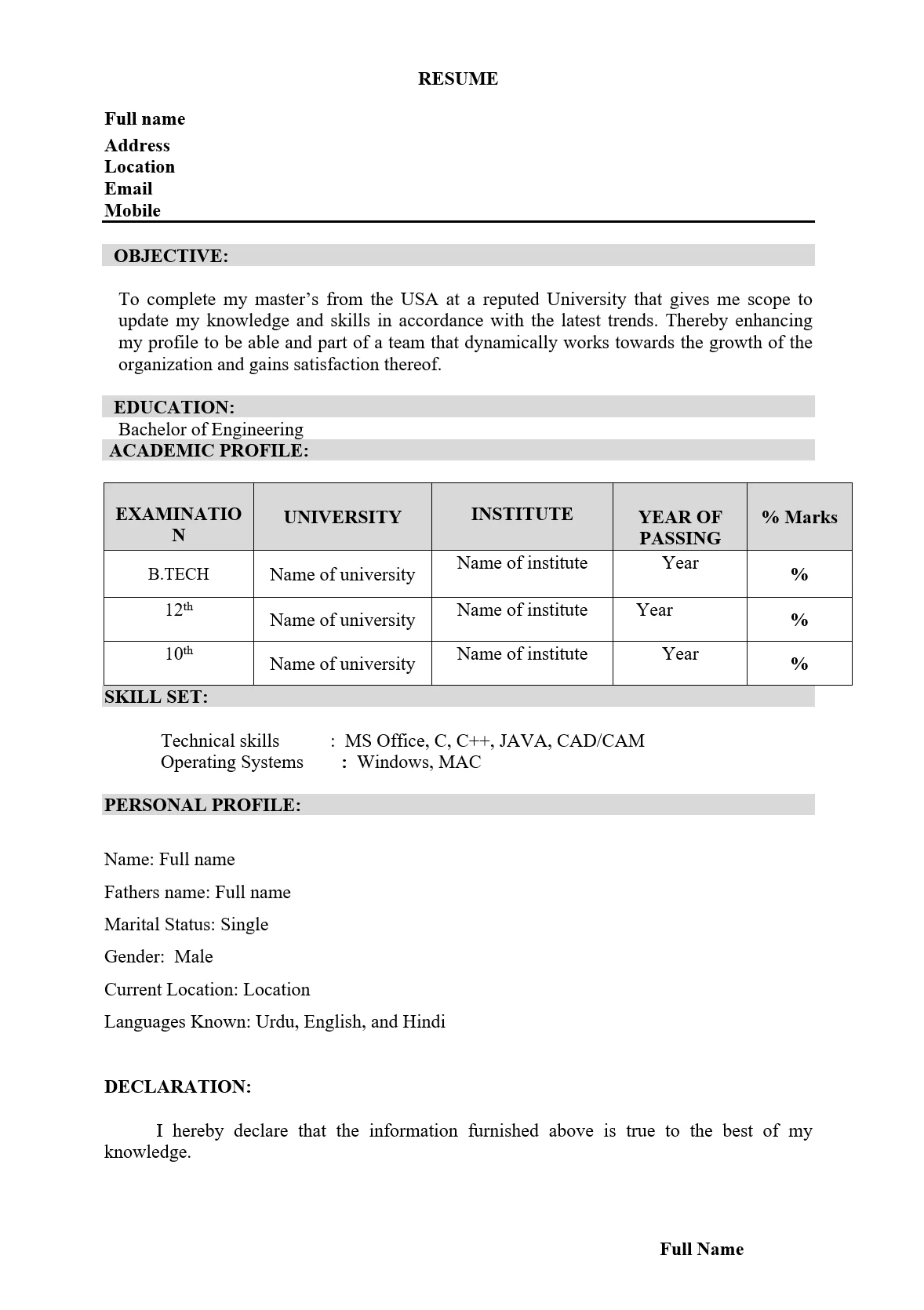 About Us
We have a team of expert resume writers and job coaches who create resumes that effectively
communicate both your skills and experience, as well as your unique personality.
"We make resumes that get results"
Learn More
Reviews
Mohammad Sami
---
Electric Engineer
---
"I thought you might like to know that I got a new job this week and am officially off the market. Thanks a lot for your work rewriting my resume. I found an awesome opportunity, and I am really happy."
Dilshad Villin
---
Obsterician
---
"That was worth what I paid for, or probably a lot more! You captured everything I wanted. Thanks you!"
Navya Sansoi
---
Web Designer
---
"Thanks again. You exceeded my expectations and saved me hours of fiddling with what would have been an inferior product. I am very appreciative of the result."
Gallus Relish
---
SEO Specialist
---
"I didn't realize this process would produce such quick results. I got an instant result and am looking forward to my new job, Thanks a bunch!"
FAQs
The simple answer is that hiring a resume writer is really worth it. Using a generic resume template from Canva or Indeed will get your resume ready but, employers are looking for more than just a page that broadcasts your information. Hiring a resume writer committed to their field goes a long way in showcasing your skills and achievements to a recruiter in a manner that will be appreciated and recognized.
After all, you're investigating to uplift your career. Resume writers are trained to help you tell your career story in a way that catch the attention of recruiters which will ultimately be beneficial for you financially as well as personally in terms of money and title. Don't you want your resume to be interesting and distinct. So take advantage of all the help you can get.
Yes, you can hire someone for writing your resume. There are many professional resume writing service providers worldwide to choose from. But, before choosing, analyze possible companies and freelancers by finding their experience and work samples. Ultimately, you save time and your resume is created by professionals who understand your particular niche field.
Hiring companies usually have a limited time in which they need to consider hundreds of applicants. Be sure that your first impression makes an impact which may accelerate your hiring process.
As simple as it sounds, resume writing process can be a lot more tedious than it seems. And the most important thing is, if you want to maximize your chances for any job you apply for, each application you submit must be personalized for the specific recruiter while being more selective about what you should talk about. Realistically, this could take hours, days or even weeks depending on your experiences.
Well, it depends. If you're going for content Writing Projects or Graphic Designing, you will most likely already have a considerably decent idea about what to write or how to present your writing to reflect your personal skill . On the other hand, if your area of expertise is something you don't know how to represent, hiring resume writing service providers who will bring the most out of your information is the best way to go to maximize your chances of getting a job.
In 2022, simplistic design with all the right information highlighted correctly in a reverse-chronological resume format while tailoring to every recruiter is the most useful eye catcher. Furthermore, details like Contact Information, Resume Summary, Work Experience, Skills, Hobbies, Projects and Awards are key indicators of your personality and professionalism.
If you search online, you can find freelancers, charging you prices as low as $20-$50 for resume writing. If you want professional companies to do the work for you, the prices generally fall between $79-$179. Side note, multiple page resumes may cost more but this depends on the party you work with.
Before signing up with them, ask every detail such as "Do multiple page resume cost more?", "What is your writing experience?" "Can I have a look at your previous works?" While these are only general estimates, the prices available online vary vastly. You can search for specific terms such as "resume writing services" and proceed to check and choose from them.
In 2022, The straight answer is either 1 or 2 in the maximum. A single page resume suits well for candidates who have just started their career or have started their career not too long ago. On the other hand, a two-page resume works well for job candidates having multiple years of experience from 5 years and above with jobs at multiple companies.
But, sometimes while custom tailoring to recruiters, an extra page can be required to showcase all your achievements along with everything else. But, try to keep it to the minimum as every hiring manager won't have time to go through all of it.
Once we receive and check the files you provided us with, we will send you an email stating that we start to work on your order. You will receive the resume within 2, 3 or 5 working days or earlier (everything depends on the selected urgency of your order). You may approve the first version of your new resume or request a revision.
Definitely! With our builder you can create as many resumes as you need. This means you can craft each one to perfectly target the jobs you want and increase your chances of landing employment significantly.
You choose the package which suits your needs the most, answer a few questions of the order form, and proceed to payment. We will then match your order requirements with our database of professional resume writers based on your industry, targeted country, and seniority level. Once a writer is assigned, you can start discussing your resume as it progresses.
Even if you are applying for a Federal, Military, or Academic position, we can do it! Just specify the position you are going after and we will match you with the resume writer who is the most skilled in writing non-standard resumes for your industry.
Once you purchase a package you will be matched with a writer. From there, you will be able to securely message your personal resume writer.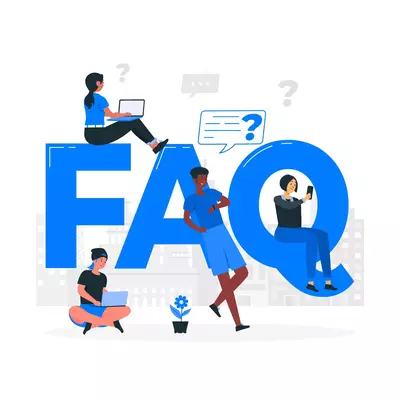 Contact Us
Our Address
71-75, Shelton Street, Covent Garden, London, WC2H 9JQ, UNITED KINGDOM
Email Us
info@resumemakingservices.com